See bottom of page for posted results
Sponsored By:

---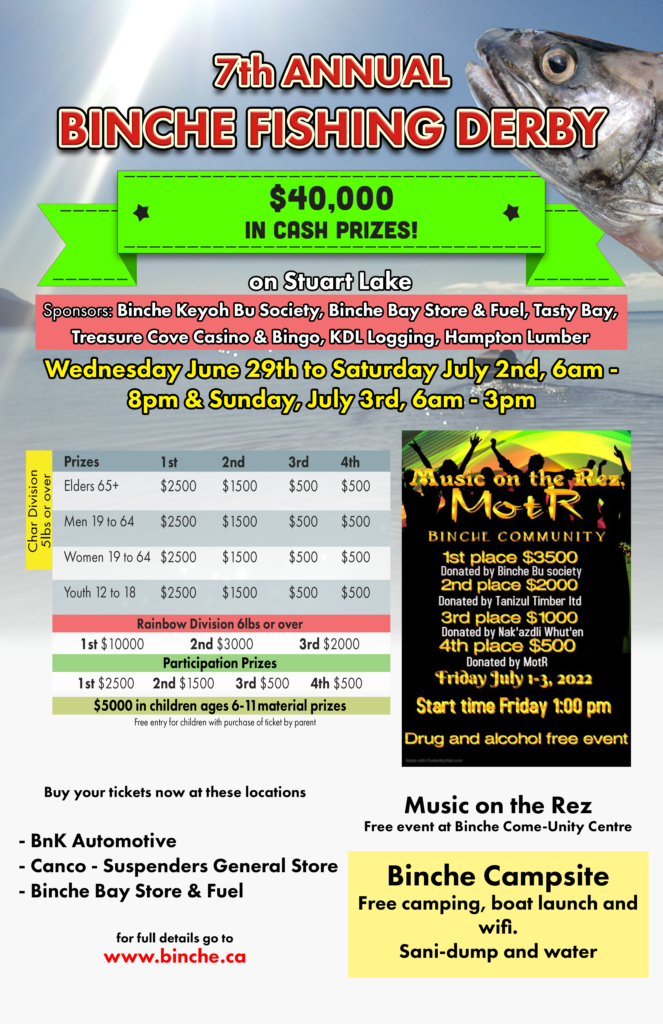 The children's category is coming back this year. Children qualify when one of their Parents have a derby ticket. We will give out $5000 in children material prizes.
Tickets can be purchased via Etransfers to [email protected]. We will send tickets via Text Message so please include a cell number in the message area of etransfer.
Ticket Sellers:
1. BNK Automotive – FSJ
2. Canco – Suspenders General Store – FSJ
3. Binche Bay Store & Fuel – Binche
Tickets are $90 for both Rainbow & Char divisions
Qualifying fish for Rainbow changed from 8lbs to 6lbs and Char from 7lbs to 5lbs
Campsites are free this year.
Boat Launch – Free this year
Buy your tickets now at these locations!
BnK Automotive
Canco – Suspenders General Store
Binche Bay Store & Fuel
Weigh Stations:
1. Binche Bay Store & Fuel
2. North Arm – Naklat Lodge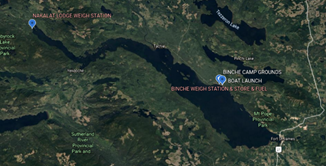 Sponsored By: